Room
Sunday, November 15th, 2015 5:26 pm—
Film
Room (Ireland/Canada 2015, Drama), Writer: Emma Donoghue; Director: Lenny Abrahamson
I haven't quite left Room yet. I was transfixed throughout the film, and wasn't able to step completely outside of it after going home; I even spent part of my dreams there.
Room is where Ma (Brie Larson) and her five-year-old son, Jack (Jacob Tremblay), live. It's a compact space where small moments have huge meaning, and where perception marks the difference between joy and despair.
Ma and Jack are captives of Jack's biological father, Old Nick (Sean Bridgers), but the boy doesn't know it. He was born in Room; it's his whole world and universe—not the shed his young mother was locked into seven years earlier.
Ma does what she can to shelter Jack from the horror of their existence, making up stories and tucking him away in Wardrobe when her captor makes his nightly visits. But when Jack turns five, his growing inquisitiveness and the threat of further interference from Old Nick make it clear they can't stay in Room forever.
So Ma seizes a rare, and risky, opportunity to escape the tiny space. And in doing so, she hurls herself and Jack into a world neither one is prepared to handle.
What follows is a brilliant mix of beautifully on-point explorations of character and psychology, and dreamlike observations that only seem possible from someone new to the world, from children full of wonder. At times, Jack's innocent yet deeply insightful reflections reminded me of Beasts of the Southern Wild.
One of Room's greatest strengths is that it dives straight to the deepest end of what really matters in the story. Forsaking coverage of Old Nick's capture, it focuses instead on the struggles everyone in Ma's family faces upon her return—including her now-estranged parents (Joan Allen and William H. Macy), who must each come to terms with what it means to have their daughter back and to have Jack as their grandson.
Room is based on Emma Donoghue's novel of the same name, and the author also delivered the screenplay. She did a stunning job of translating her original work to the screen.
I haven't yet read her book (though I look forward to it), but from what I gather, it's told exclusively from Jack's perspective and takes place almost entirely within Room's four walls (and Jack's imagination, I presume). The film is very much aligned with Jack's point of view, but it takes us outside his young mind by showing us other characters' reactions and expressions; we're able to glean more than he can. Where Room the novel relies on Jack's voice to form the story's underlying fabric, the film weaves his narration in and out of the narrative.
I can imagine the power and originality of the book's approach. But as someone who hasn't read it, I found the film version to be extremely effective on its own, even if some of Jack's unique colouring fades in the adaptation. It moves gracefully from being whimsical to gripping and back again, sometimes frequently within the same scene.
The actors deliver exceptional work, including extraordinary naturalism from Tremblay, and an impeccable performance from Larson—controlled, yet utterly raw. She managed to bring weight to a near-silent role in Don Jon; here, her entrancing portrayal of Ma is sure to garner an Academy Award nomination (if not the award itself). Together, Larson and Tremblay create a magical connection, depicting the unbreakable bond between mother and child—one that makes you believe in the power of good over evil.
As wrenching as the subject matter is, the movie makes room to uplift and affirm. It's a gorgeous piece of filmmaking that veers into darkness, but ultimately proves the resilience of childhood and the human spirit. After all, "we all have the same strong."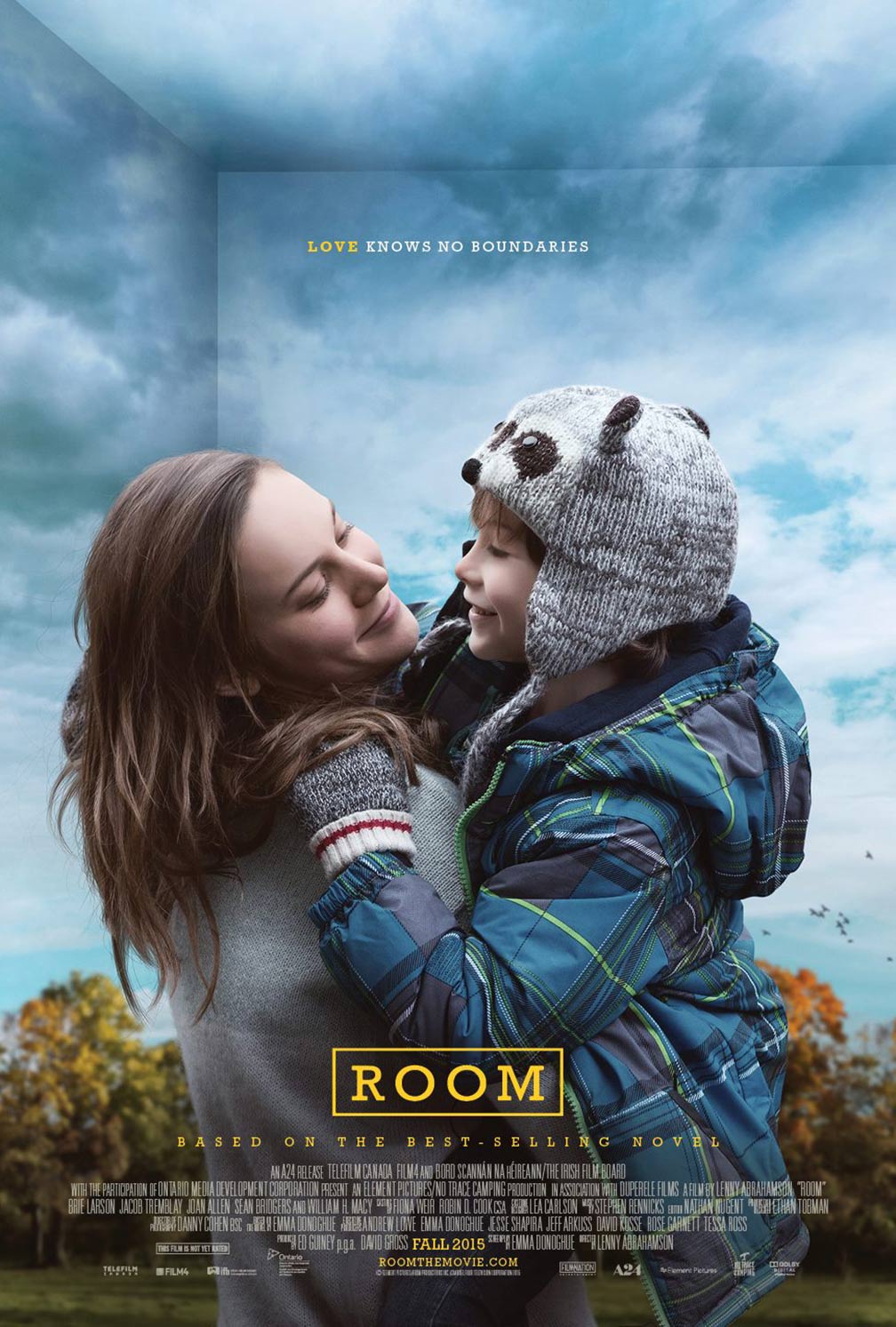 Leave a Reply