Archive for September, 2016
Thursday, September 22nd, 2016—
News
Amazing news—Now That I'm Here is currently at the top of Blurb Books' bestseller list! And Toujours ici, its French translation, is in the Top 20. Thank you to everyone who ordered a copy! Together, we're increasing awareness of mitochondrial disease and raising funds for the CHEO Research Institute. You can learn more and order your copy here.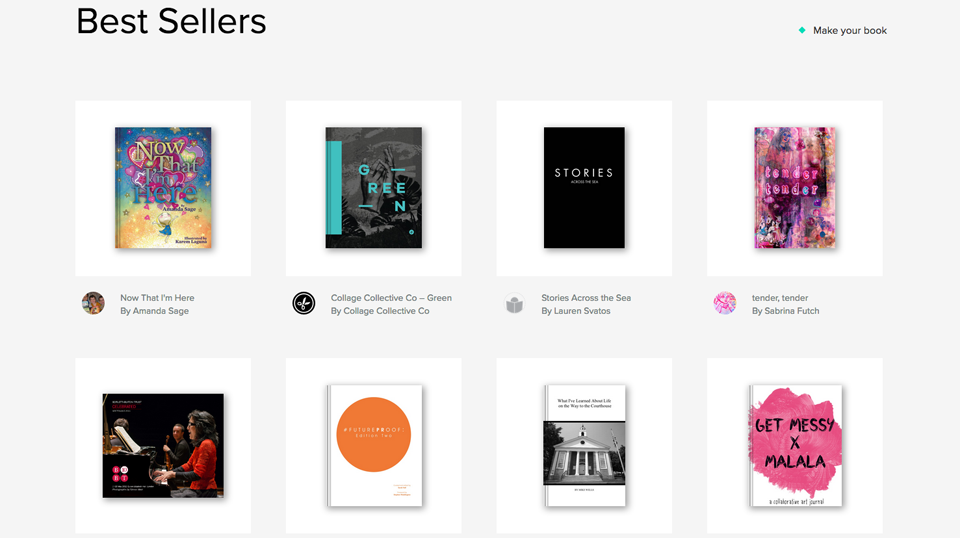 Sunday, September 18th, 2016—
News
Now That I'm Here, the fourth children's book from my publishing shingle, Wonderpress, is now available in English and French for print-on-demand orders.
The book is a loving tribute to a young girl from Ottawa name Kate Drury, who passed away last year from mitochondrial disease. It's also a universal story that aims to help children understand death, illness and disability in an uplifting way. All profits go to the CHEO Research Institute in support of research into SIFD, the type of mitochondrial disease Kate suffered from.
Here's what people are saying:
"Now That I'm Here is a touching, helpful book for all of us who deal with illness growing up. A lovely, sad, good and loving tribute that gives hope and strength where it's needed most." —Chris Hadfield, astronaut & The New York Times bestselling author (An Astronaut's Guide to Life on Earth, You Are Here, The Darkest Dark)
"This heartfelt storybook reads as a gentle tribute to resilience, imagination and an inspiring little girl. Kate's letter to us is tender and stirring, accompanied by dazzling and colourful illustrations." —Sean Michaels, Giller Prize-winning author (Us Conductors)
"Now That I'm Here is a strikingly beautiful and moving eulogy for the death of a child. The story masterfully captures the voice of a young girl, and its heartfelt optimism in the face of the darkest circumstances is profoundly emotional." —Hannah Moscovitch, award-winning playwright (East of Berlin, The Russian Play, This Is War)
For the latest updates on Now That I'm Here, please 'Like' the book's Facebook page.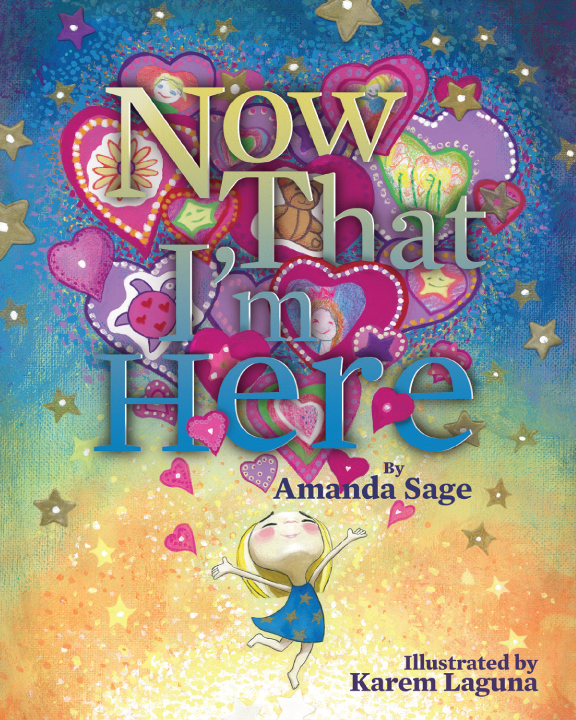 Saturday, September 17th, 2016—
News
Rebecca Lee of Service Dog Tales wrote a glowing review of my latest children's book, Now That I'm Here! Her site features reviews of kids' books that address disability. I had the pleasure of meeting Rebecca in the Daytime Ottawa greenroom before our interviews. You can watch her segment, on the Lions Foundation of Canada Guide Dogs, here.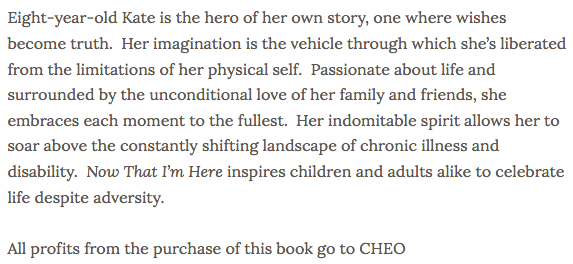 Friday, September 16th, 2016—
News
Thanks to Rogers TV's Daytime Ottawa for interviewing me about Now That I'm Here! You can watch the segment here.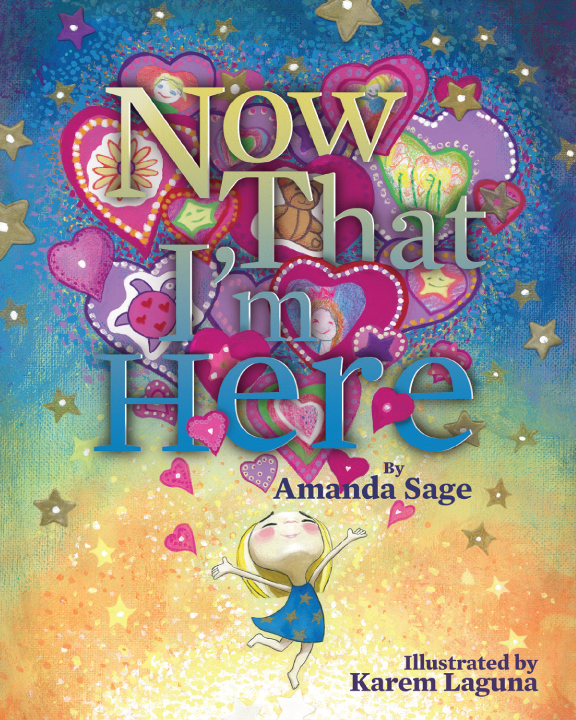 Thursday, September 15th, 2016—
News
Thank you to writer Bhavana Gopinath for the Kitchissippi Times piece on my latest Wonderpress children's book, Now That I'm Here, which comes out September 18, 2016.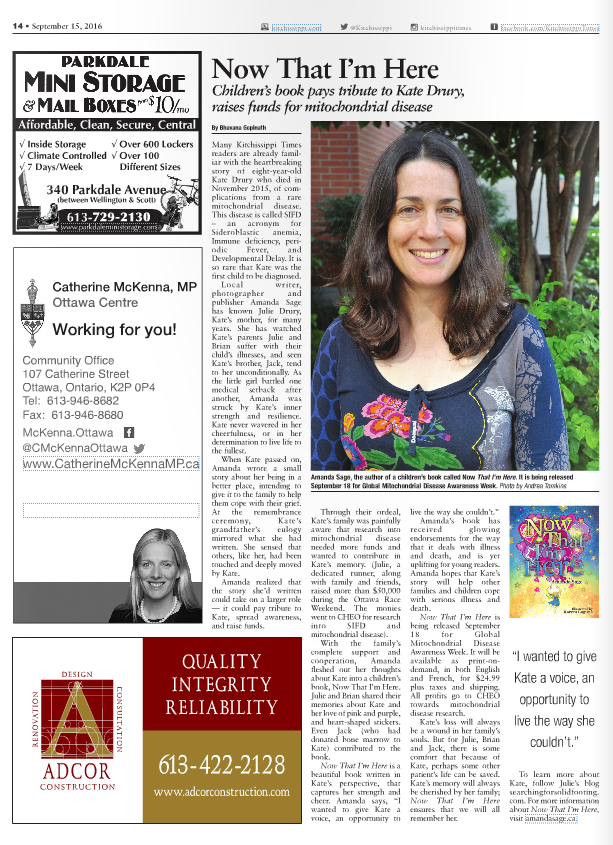 Tuesday, September 6th, 2016—
News
Thanks to the Ottawa Citizen and writer/photographer Bruce Deachman for the great piece on my new children's book, Now That I'm Here. The book will be available to order via print-on-demand as of September 18, in English and French, with profits going to the CHEO Research Institute.