"Bliss" up for IndieDemand Best Film of the Year
Saturday, November 8th, 2014 8:34 pm—
News
After winning IndieDemand Best Film of the Month this June, my short movie Bliss is now in the running for the online film festival's Best Film of the Year. Have a look at all the finalists, and if you like Bliss, please give me your vote. (Voting ends November 22.)
Continued thanks to the fabulous cast and crew: Kickass Canadians Miles Finlayson, Matt West & Ben Wilson and Clarke Mackey, plus the awesome Adam McLaren, Kate Smith, William Somers, Maxime Forgues, Alexi Merkis, Grant Schelske, Dave O'Heare, Laura Gauthier, Margaret Jensen-Palmer, Gavin Thompson, Kindha Gorman and Bob Coady.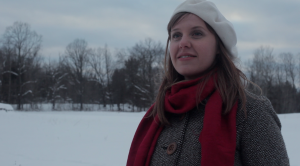 One Response
amanda November 24th, 2014 at 2:56 pm

The Magic Box won Best Film of the Year for 2014. Congrats to the filmmakers, and thank you again to IndieDemand for organizing the online fest!
Leave a Reply