Archive for January, 2014
Friday, January 17th, 2014—
News
The latest issue of Capital Parent newspaper features one of my photos in the Family Snaps section—a shot of WIDE OPEN: A Canadian Perspective designer Shawn Phillips with his wife and baby. Thanks to the paper's editor, Andrea Tomkins, for selecting my photo!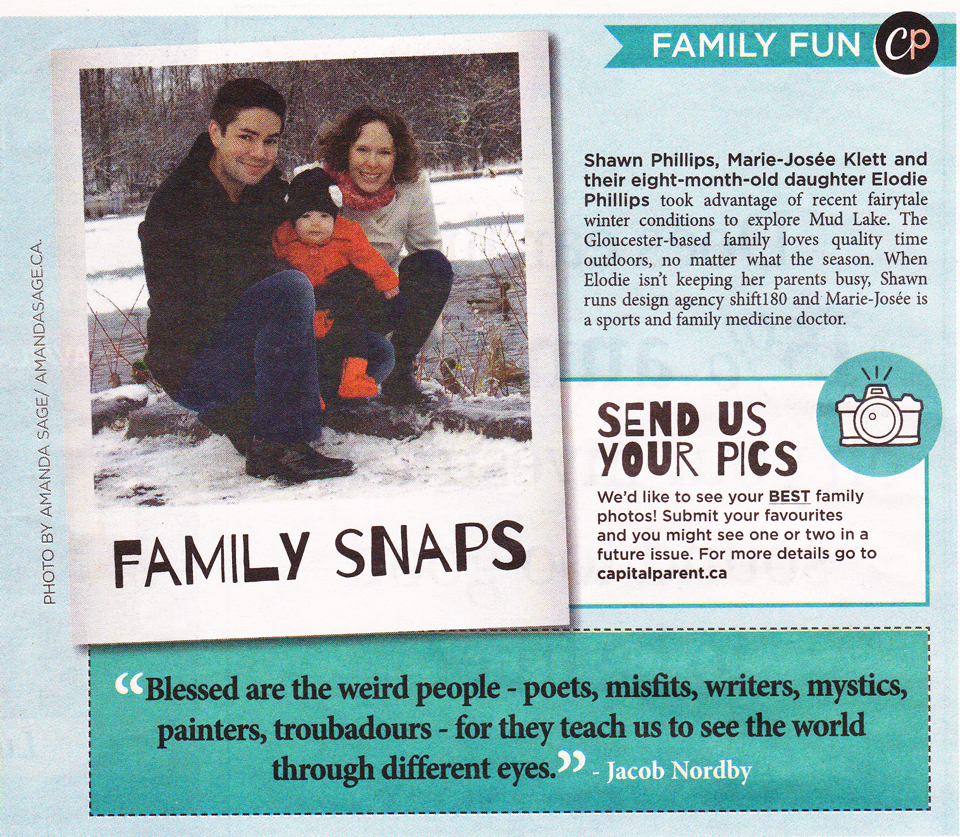 Wednesday, January 8th, 2014—
News
Just got my copy of Dr. Jim Afremow's new book, The Champion's Mind: How Great Athletes Think, Train, and Thrive, featuring a piece I wrote on Kickass Canadian Glenroy Gilbert: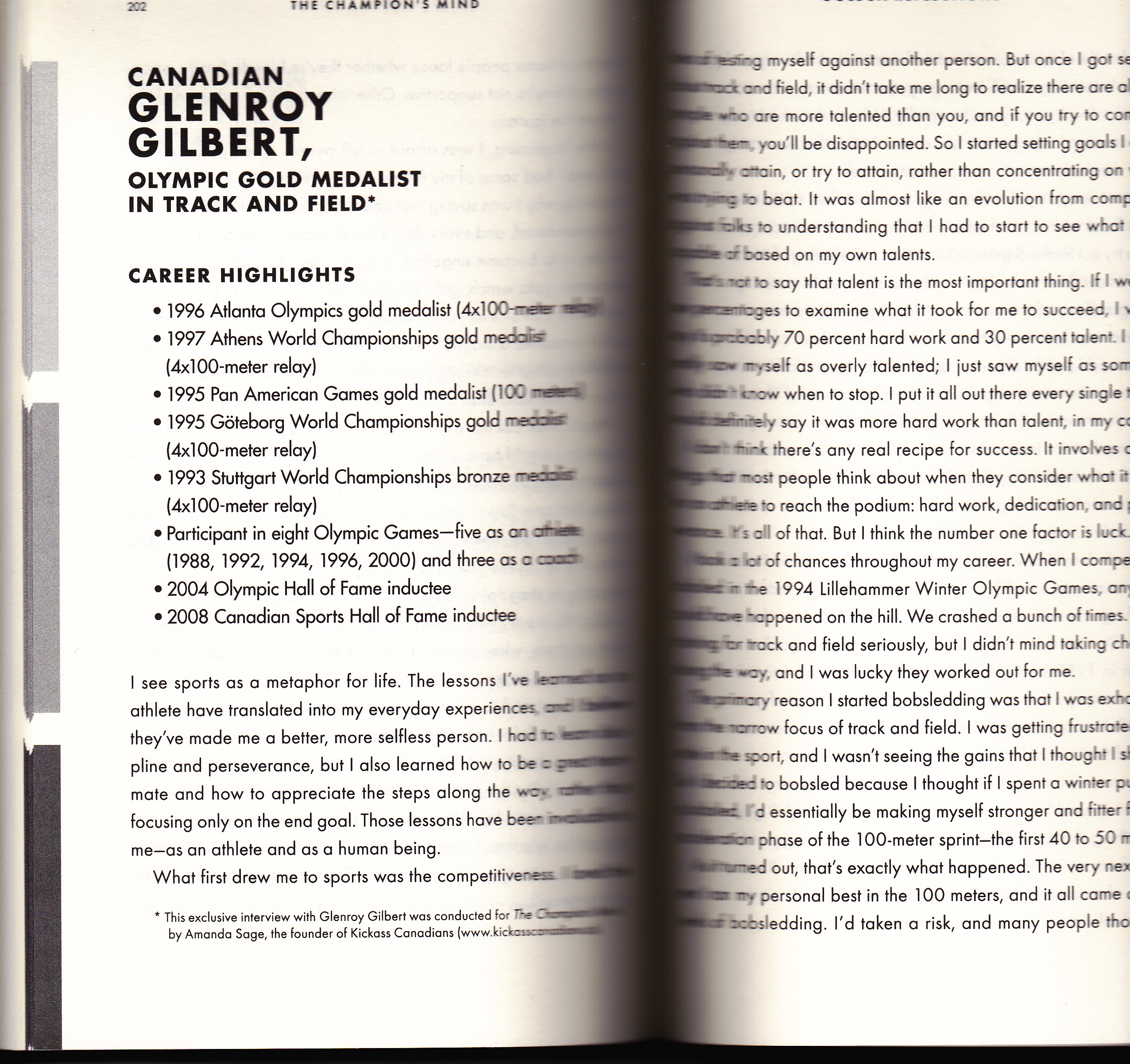 Very excited to be part of this project! You can buy your copy of the book at goldmedalmind.net.
Monday, January 6th, 2014—
Film
Inside Llewyn Davis (USA 2013, Drama/Music), Writer/Directors: Ethan Coen, Joel Coen
The Coen brothers don't seem to feel bound by any particular genre, and that's a lovely thing for their viewers. With Inside Llewyn Davis, the writer/director duo delivers a gem of a movie about New York's 1960s folk music scene. Told in a pseudo-documentary style, the flick follows fictional Dylan-era singer Llewyn Davis (Oscar Isaac) as he spends a week bopping from couch to floor to car, from New York to Chicago and back again, pursuing a career in music even as he becomes less enchanted with his calling—or at least with the lifestyle it entails.
Inside Llewyn Davis is told so skillfully and with such authority that you imagine Llewyn really was part of Bob Dylan's scene. The film is grounded by a fabulous performance from Isaac, who nails the singing and guitar playing along with the acting. It also features an excellent soundtrack, produced by industry mogul T Bone Burnett.
As you would expect from looking in on a week in the life of a talented, vagabond musician, the film unveils a fascinating smattering of characters, human and otherwise, who cross Llewyn's path. The supporting cast includes John Goodman, a scene-stealer as bluesman Roland Turner, and Isaac's Drive costar Carey Mulligan as songstress Jean, showing off the vocal chops she debuted in Shame.
Overall, Inside Llewyn Davis is an emotional arrangement rich with mood and atmosphere; watching it often feels more like dropping in at a club than taking in a movie. There isn't always a clear direction, but each performance leaves you with the impulse to clap. And it's all wrapped up in an interesting finale that perfectly ties the film to time and place.
This is a great picture. I'll be surprised if it doesn't wind up with more than a few nods, come Oscar season.